The 2022 Quality of Life Survey is a partnership between Auckland Council, Hamilton, Tauranga, Wellington, Porirua, Hutt, Christchurch and Dunedin City Councils and Wellington Regional Council. These are large urban areas and account for over half (57%) of New Zealand's total population.
The survey was initiated over 20 years ago in response to concerns about the impacts of urbanisation on the wellbeing of residents and communities. It occurs every two years.
The 2022 survey measures the perceptions of almost 7000 New Zealanders. Topics covered include:
— Overall quality of life
— Built and natural environment
— Housing
— Transport
— Health and wellbeing
— Crime, safety and local issues
— Community, culture and social networks
— Climate change
— Economic wellbeing
— Council processes
— Impact of Covid-19.
In 2022, fieldwork and preparation of the reports was undertaken by NielsenIQ an independent research company.
Information obtained from the survey is used to help inform local government policy and to undertake monitoring of progress towards strategic social, cultural, environmental and economic goals.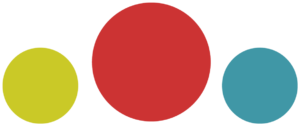 The 2022 project management team .
The survey is managed by representatives from four councils on behalf of the nine participating councils.
In 2022 the team included:
Alison Reid and Ashleigh Prakash ~ Auckland Council
Kath Jamieson ~ Christchurch City Council
Marcus Downs ~ Wellington City Council
Maxine O'Neil ~ Dunedin City Council